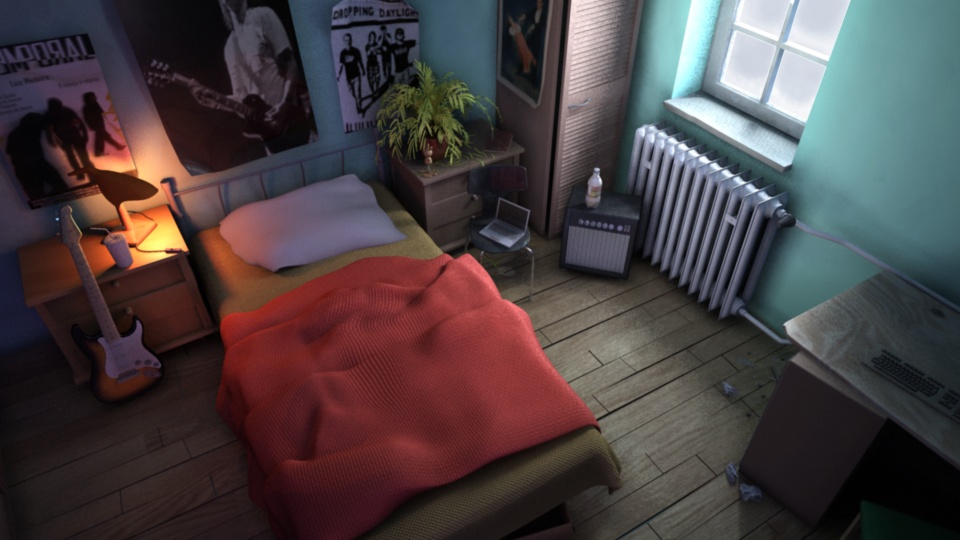 So I decided to enter the Lighting Challenge on CG Society last month. We were supplied with the scene, and our job was to create textures and set up the lighting. I chose the theme "Winter Mood" from among several options, and this is the result!
EDIT: My image was chosen to go in the Lighting Challenge Gallery on Jeremy Birn's 3D Render website. Check it out, along with some other really amazing work!
http://www.3drender.com/challenges/bedroom/index.html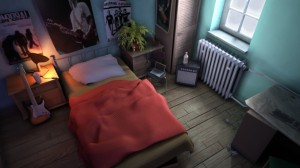 Click for larger version. Textures and lighting done in Maya 2009. Model provided courtesy of David Vacek.
-Jesse