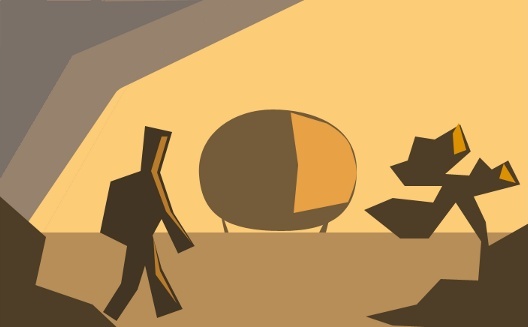 As our Senior Thesis Film team continues to work hard to stay on schedule, I decided I'd better mention a bit of what my role is in the project. At the moment I've got my feet in a couple different places, including animation, texturing, and maya scene setup. Additionally, at the outset of the project I was responsible for all the storyboards and some initial concept design work.
Primarily, though, my job is to head up the DP-related elements of the project. These include camera setup and shot composition; overall film colors; lighting; and some compositing. Being a very visual person, these things are what I enjoy the most about film and animation. I definitely am an image-maker; seeing that finished picture in my head and trying to bring it about on screen is what really drives me.
At the end of last semester I finalized the color script for the film, and below are a few panels from it.
Jesse